Description
Made of high-quality BPA free material.
Disinfection and pacifier/soother box
Suitable for any standard pacifiers/soothers
Can be used as storage container
BPA free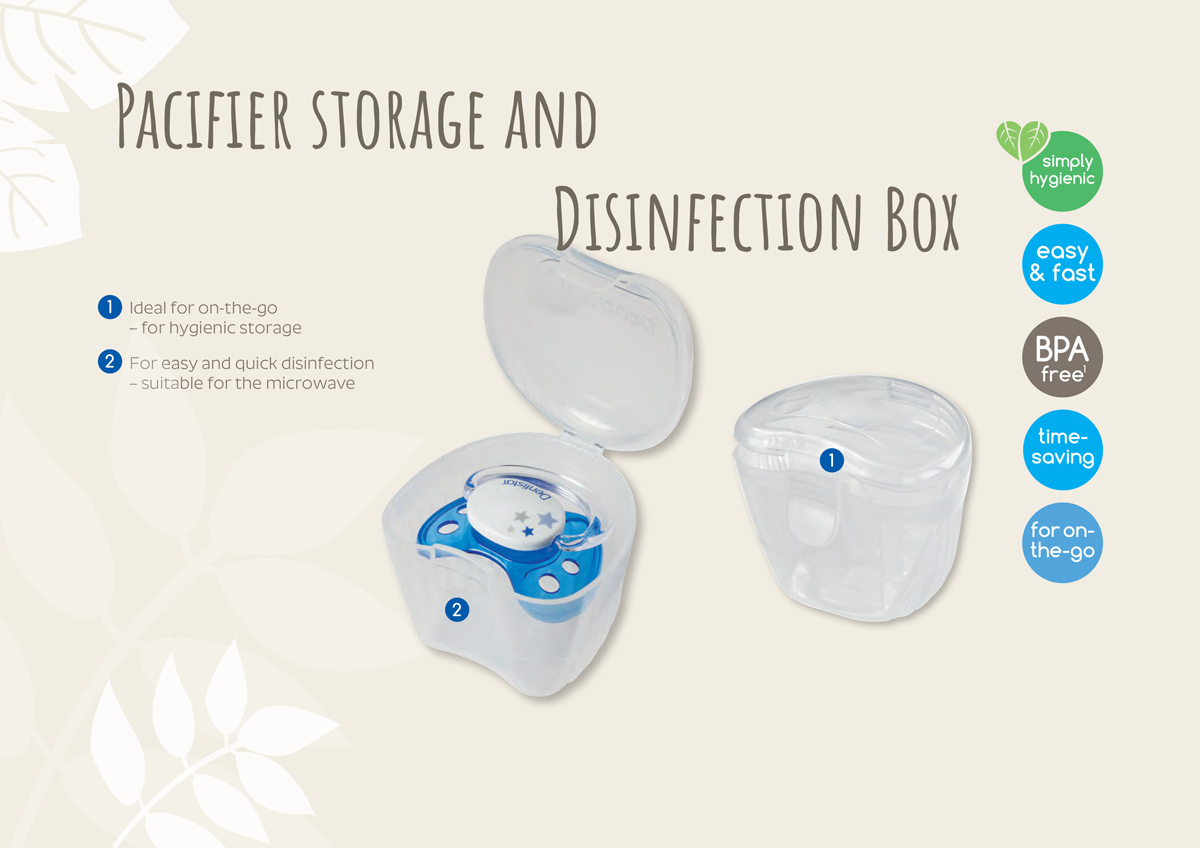 Using Instruction:
Cleany allows you to sterilise your pacifier quickly and easily in a microwave. Simply fill half up the pacifier case with a little water, place it in the microwave, leaving the case open, and heat for one minute. The steam will sterilise the pacifier. As soon as the Cleany has cooled down again, tip out the remaining water and then you can store the soother hygienically in the Cleany.